Rekeying vs Locks Change
It is said that locks control the keys to our kingdom. That kingdom can be your business, your home, your storage unit, your car, or a computer server room. Locks are placed on a door to protect the contents of that room. If anyone has the keys to access the lock, then your security to that room has been compromised. It is not unusual to have keys lost or to have keys assigned to employees that no longer work for a company. When this happens, you should consider either rekeying your locks or install new ones.
---
Rekeying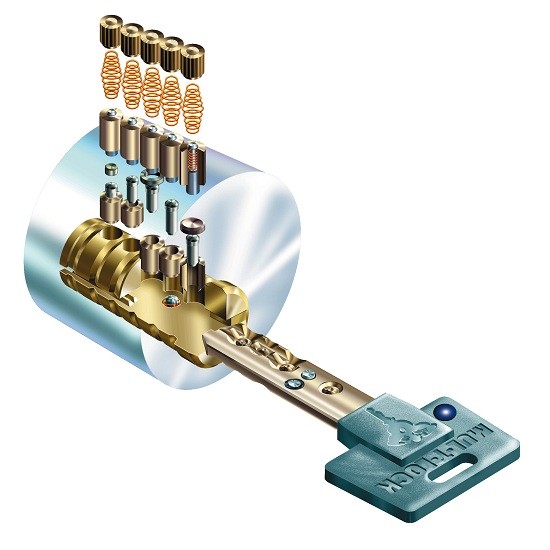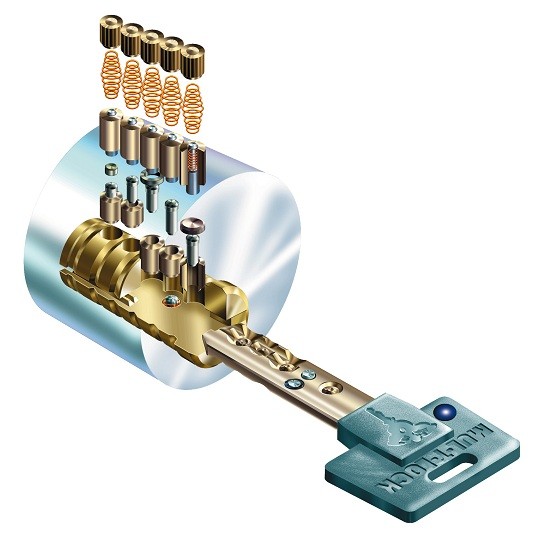 Rekeying is the process of changing the inside cylinder parts so that existing keys will no longer be able to open the lock. This process allows you to regain control over the security of a room and its contents. A room can be left open while the cylinder is removed for the rekeying. The process of rekeying should take only a few minutes to complete. A new key will be created to match the newly rekeyed lock. Once a lock has been rekeyed, you should safeguard who is given a copy of that key. Only good condition locks can be rekeyed.
Rekey Locks is a cheaper alternative to buying new locks because you will be reusing the existing door lock. Rekeying only changes the interior cylinder of the lock. Rekeying requires special hardware since you are modifying the internal cylinder. A professional locksmith will be able to rekey a lock for you. They will also be able to make multiple copies of the new key. Locksmiths have specialized equipment in vehicles that can be used at your site to rekey the lock and make a new key.
---
Locks Change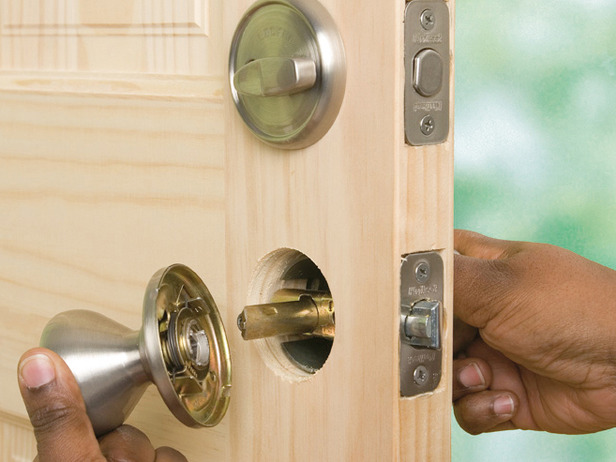 Buying new locks is an alternative to rekeying to improve your security. Anybody can remove and install new locks on a door. Usually, you only need a screwdriver to remove the old one and install the new one. The only cost involved in installing new locks is the cost of the new door lock and the time it takes to have them installed. Unlike rekeying, installing new ones does not require any special equipment.
The disadvantage of buying new locks is that you can install a new one that might be different or smaller than the original locks. If your door has been painted around the existing one and your new one is smaller, there will be an unpainted area showing. Locks are graded, and higher grades are more difficult to break into. If you buy new locks, you may be replacing a higher grade with a lower grade thus making your room more vulnerable to break-ins.
If you are not handy at doing repair or not have the time to do it, changing the locks may not be a viable option for you. A professional locksmith can install the new one for you. Rekeying is usually much cheaper than buying new locks. If you have a property that frequently changes occupancy, then you should consider rekeying instead of changing the locks. Rekeying allows you to have one changed to match another so that a single key can be used in both.
---
Conclusion
Rekeying a lock has its advantages over buying new locks. It is usually cheaper and quicker to rekey a lock than it is to buy and install a new lock. So if you want to improve the security of your property and your locks are in good condition rekey winning almost all the points. Regardless of which option you choose, a locksmith can help you.